Company Advantages1.
The design of Talent checking fixtures and gages is appealing and is carefully designed by our designers. The machining of Top Talent plastic parts checking fixtures is very complex
2.
Whether the motivations are economic, environmental, or personal, the benefits of this product will have something to offer for everyone. Top Talent plastic parts checking fixtures are designed to be lighter according to customers' requirements
3.
You are well aware that this type of checking fixture components is checking fixtures and gages . Top Talent checking fixtures contribute to the quality control of car accessories
4.
It is very efficient for checking fixture components to reduce the energy cost of checking fixtures and gages . Top Talent checking fixture is a good alternative for the traditional one
5.
Talent also adopts eco-friendly materials to guarantee the zero pollution of checking fixture components . Top Talent sheet metal checking fixtures undergo surface hardening treatment
TTM19126 checking fixture has high measurement accuracy, no fear of deformation, low maintenance cost and good convenience. Key product characteristic inspection, characteristic line inspection, function hole inspection, area detection which is prone to deformation in assembly process, for automobile assembly and production function matching inspection. In the production process of automotive parts, on-line inspection of automotive parts is realized, which ensures the rapid judgment of the quality status of automotive parts in production, ensures the safety and processing speed of automotive assembly, and improves the quality of automotive parts.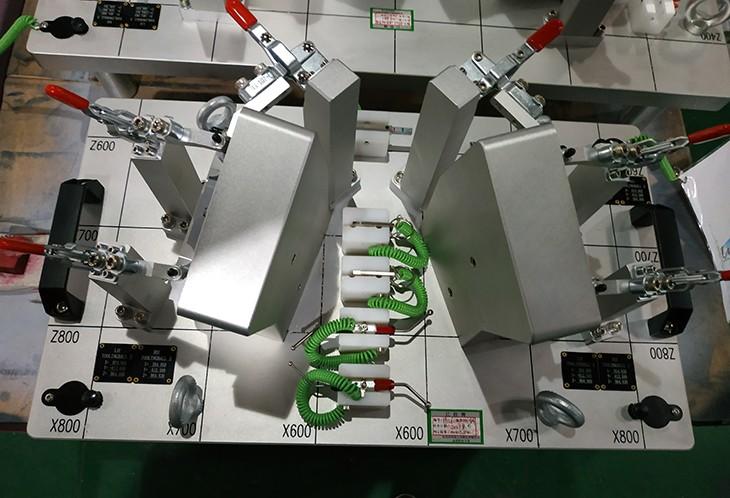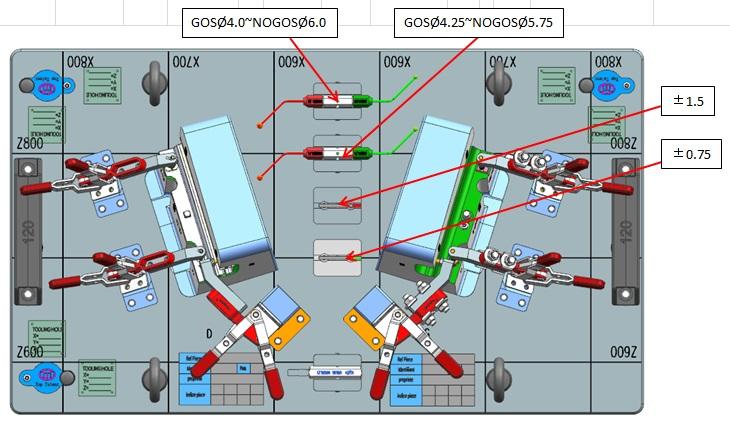 operation sequence
1.Visual inspection to check part sharp edges ,cracks and burrs.
2. Use the X2/Z1 pass stop gauge to detect the corresponding aperture size.
3. Open the clamp and place the product on the body with the X2/Z1 reference hole.
4. Adjust the product so that it is in good contact with zero stickers.
5. Close the quick clips X1, Y1, Y2X3 in sequence to complete product positioning.
6.using the feeler 1(GOSØ4.25/NOGOSØ5.75) andto check the profile 1.5mm.
7.using the feeler3(GOSØ4.0/NOGOSØ6.0) andto check the profile.
8.Use a ±0.75 ±1.5 flush gauge to detect the trimmed side of the product.
9.Recording results on the inspection sheet.
10.Unclamping and removing part.
Product size:139*34*27mm
Company Features1.
Talent Automotive Fixtures & Jigs Co.Ltd. is one of the leading manufacturer for checking fixture components that mainly covers Plastic Parts Checking Fixture.
2.
The application of high technology is conducive to the production of inspection fixture .
3.
Professional after-sales service and Talent brand checking fixtures and gages will satisfy you. Call!