Company Advantages1.
Efficient production process: the production process of Talent cmm fixture components has been streamlined and the efficient production process minimizes waste and brings the product to market in the most cost-effective manner possible. Made of aluminum, the hardness of the Top Talent sheet metal checking fixtures is improved
2.
The product is designed both to help reduce excessive shock to the body and also help reduce excessive pronation in the foot. Less material is wasted by Top Talent checking fixtures
3.
Multiple times of quality tests will be conducted to ensure the product meets the industry quality standards. Top Talent checking fixtures are highly precise with multi-functions
4.
The product has withstood the strict quality and performance testings. High production, high efficiency and high precision are typical features of Top Talent welding fixtures
All checking fixtures can meet all GD&T per part print including gen. Tolerance call-outs; Checking Slots of part with 2 pins (checking from width and length separately);
Painting non-working surface with blue and keeping the original color of metal for working surface;
Keeping all 2&4-way RFS pins tapered with 5º-10º angle;
Making Key-baks, clips. Wires or coils for hand-held gauges.hand applies included Offering accurate 3rd party certification report for every sets of checking fixtures Tooling ball co-ordinates can match our inner CMM report or 3rd party certification report .
Product Parameter

Specification:

OEM:

FCA

Part No.:

15409.40.001.03_TTM18470

Part Name:

STRAP FUEL TANK RR Single Checking Fixture

Checking Fixture Size :

600*400*556mm

Weight:

38KG

Fixture Type:

Single Part Checking Fixture

Material:

Base Plate and Body:

Aluminum

Support:

Aluminum

Color:

Base Plate:

Original Color of Mental

The Steel and Aluminum Parts:

Original Color of Mental

Non-Working Surface:

Blue

Manufacturing tolerance:

1.Measuring Datum

±0.05mm

2.The Flatness of Base Plate

0.05/1000

3.The Thickness of Base Plate

±0.03mm

4.The Location Datum

±0.05mm

5.The Surface

±0.1mm

6.The Checking Pins and Holes

±0.1mm

Process:

CNC Machining(Milling/Turning), Grinding,Surface Treatment,CMM Inspection,Assembling

Design Hours(h):

25h

Building Hours(h):

100h

Quality Control:

CMM (3D Coordinate Measuring Machine), Vms-2515G 2D Projector, HR-150 A Hardness Tester Third Party Certification done by ShenZhen Silver Basis Testing Technology Co., Ltd , ISO17025 Certified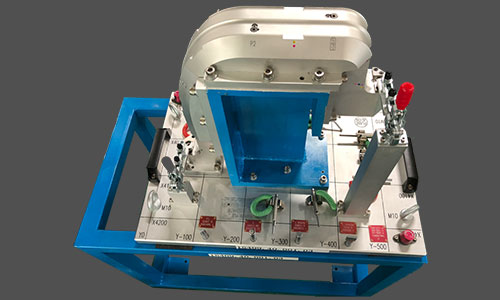 These are another tow sets of single checking fixtures which will be used for checking single part STRAP FUEL TANK.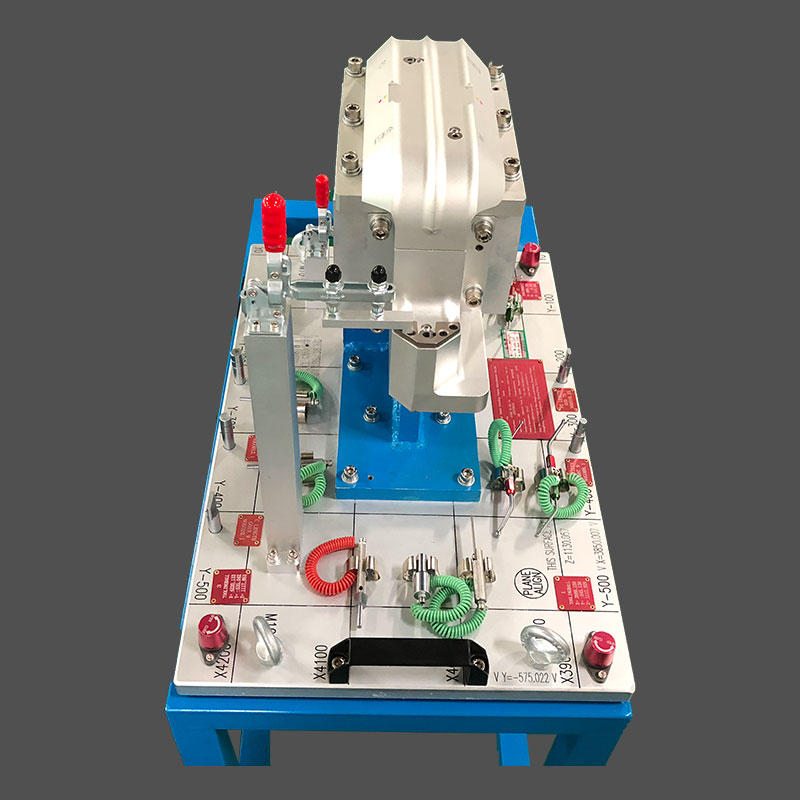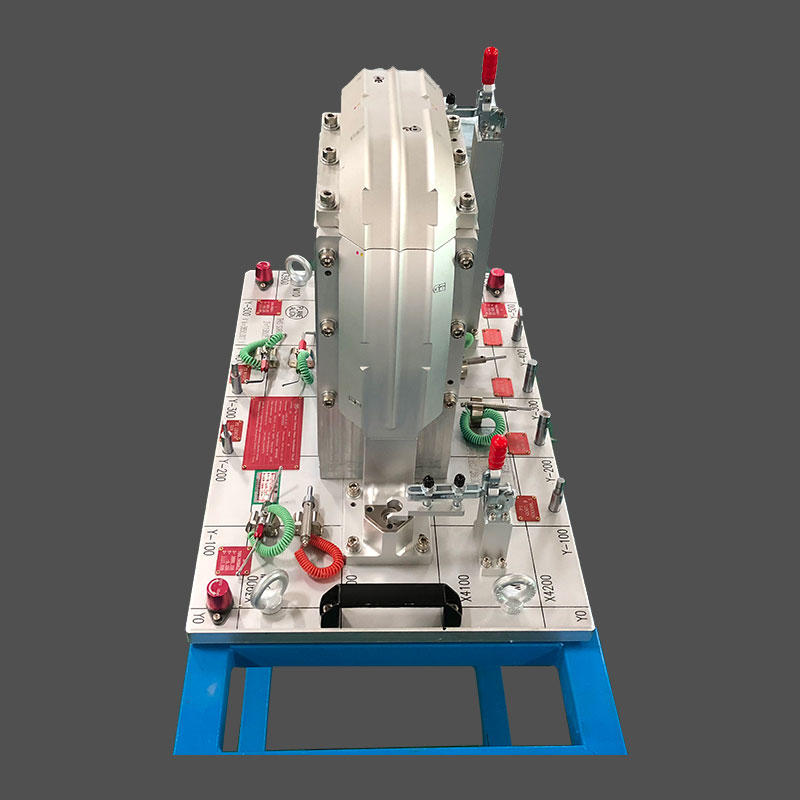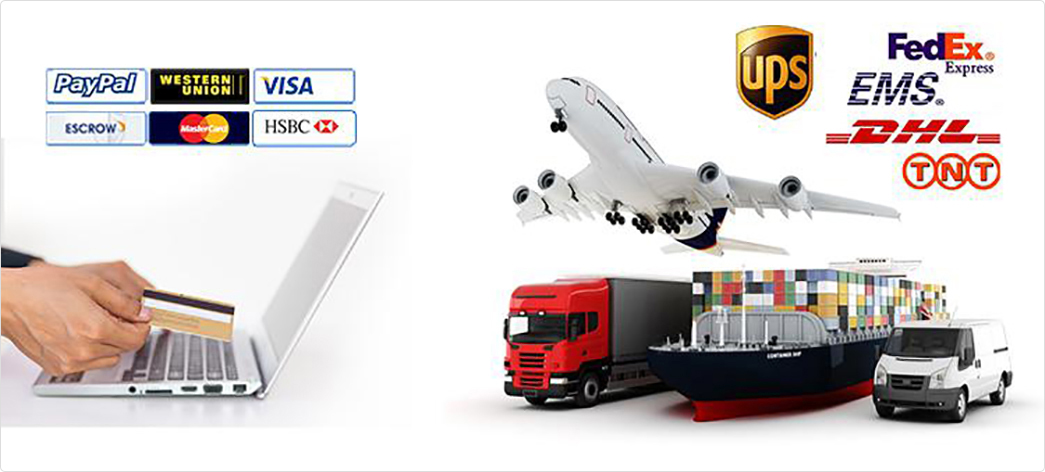 35 days after 3D design approved
7 days via FedEx: FedEx by Air
Standard Export Wooden Case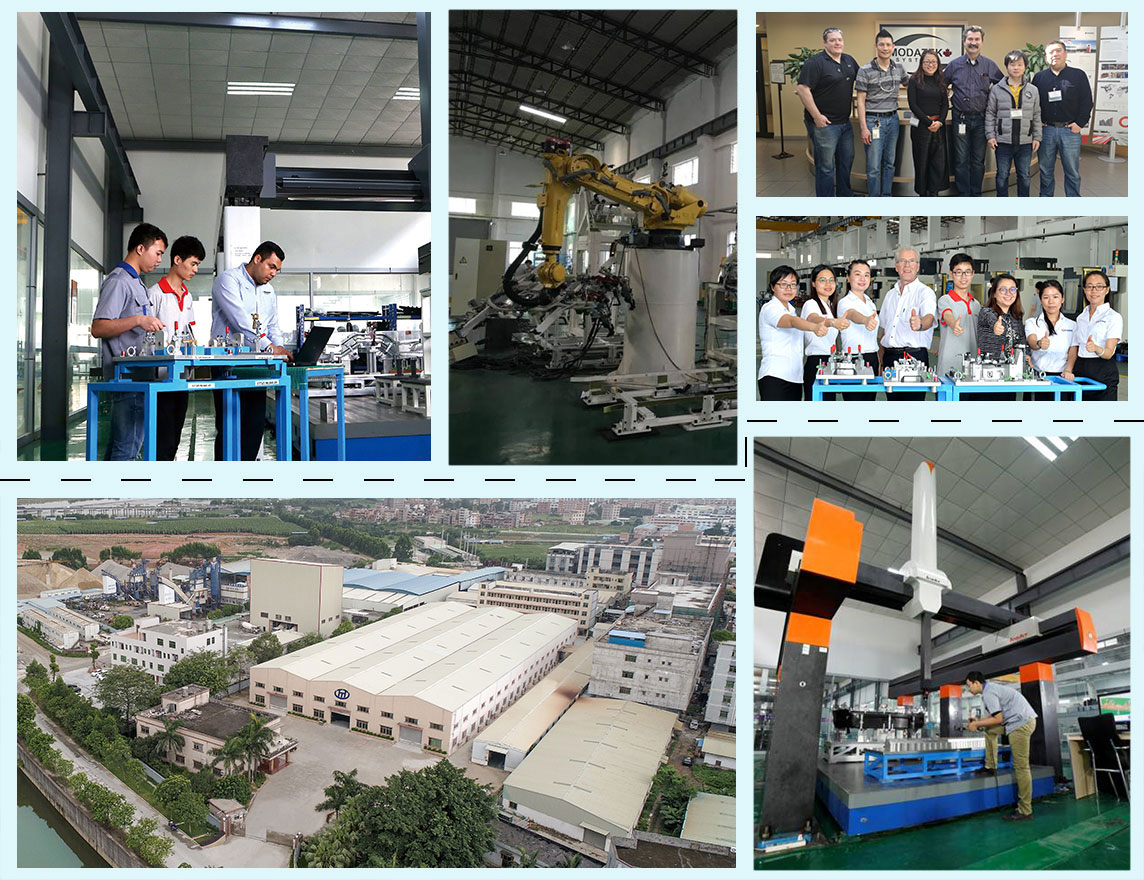 Company Features1.
As a great checking fixture maker, Talent Automotive Fixtures & Jigs Co.Ltd. is reliable. The Technology Center of Talent has been persistently focusing on forward-looking technologies at home and abroad.
2.
Talent Automotive Fixtures & Jigs Co.Ltd. has advanced cmm fixture components craft and technique.
3.
Talent Automotive Fixtures & Jigs Co.Ltd. is strong and professional in terms of technology. Talent will always bring customers with reliable products. Inquiry!